Welcome to our Hotel in the high Val di Sole, Trentino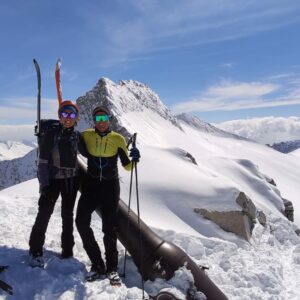 You are invited to explore the Gardenia Wellness Hotel, your first stop for an unforgettable holiday.
Upon arrival at Passo Tonale, surrounded by Alpine landscapes and the Adamello and Stelvio national parks, the only sensation you will experience is the thrill of having kicked off your holiday in a truly special destination.The Hotel Gardenia is an elegant three-star resort, spa, and swimming pool, nestled
in a quiet and sunny mountain region, and perfect for those seeking a relaxing and replenishing getaway.
Our common areas, from the foyer to the bar, the restaurant to the spa, are all waiting to welcome you to our comfortable mountain retreat.
Our hotel combines comfort and family-style warmth, with rooms renovated in typical alpine style; with raw timber and fresh alpine scents to compliment the living area, and bountiful silence and tranquility, the resort is ideal for holiday makers in need of a boost in well-being. Choose how to plan your days. At Hotel Gardenia, you can experience all that the Trentino Summer has to offer, magnificent walks with a variety of paths, the marmot village, alpine chalets, the Strino lakes, the dead city, and for more experienced hikers, the Flower Trail.
In winter, the well-connected ski tracks allow you to take advantage the region's slopes (100 km of Adamello ski slopes), all surrounded by spectacular views of the Alps. Our hotel in Passo del Tonale and our residence, complete with apartments, are ready to graciously welcome your arrival.
Offers and last minute packages