Booking on line
Check availability and book your holiday at Tonale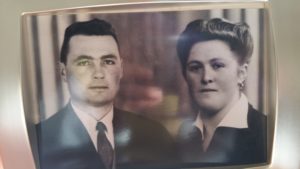 We are…..as we were
It all started with an idea back in 1985 when the Stefanolli family who, in the wake of immense development in the tourism industry in Passo Tonale, acquired land for the construction of a small hotel of 23 rooms.
The first customers arrived on the 8th of December 1988 to be met by a charming and beautifully designed building. The direct management by family members, Fabio, Carmen, and Elena has always ensured excellent and friendly service.
A substantial expansion of the hotel in 1997 brought the number of rooms to 55, including an increase in space for common areas and the provision of ensuite bathrooms.
Today, the Stefanolli family, in order to meet the ever growing needs of guests, gave the house a new look by adding a greater variety of services, including more comfortable rooms and suites furnished with tremendous care and style.
Fabio, Carmen, and Elena, along with a team of dedicated staff, continue to ensure the sound management of the hotel, making sure that the establishment provides only the warmest family-style hospitality of a discerning quality.
Your well-being retreat in a calm and relaxing atmosphere. At the service of every guest is the family's nephew, Paolo and Daniele, the hotel's new ski instructor, who is at your disposal should you wish to perfect your skiing technique.
Offers and last minute packages