Entertaiment & mini club
Family Hotel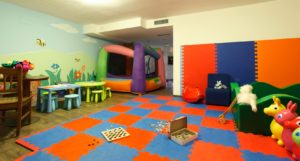 WINTER SEASON
For kids and families the Hotel Gardenia Passo Tonale offers you the Baby Club.
Qualified childcare staff offer family assistance and entertainment to younger visitors, providing an unforgettable holiday experience and a carefree and educational getaway to children of all ages.
From parties to in-house games, there is no room for boredom during their stay! This gives adult visitors the opportunity to enjoy the sports on offer at the hotel, and to relax in the breathtaking natural surrounds of  Trentino and Val di Sole.
After dinner, guests are invited to the Hotel Gardenia tavern, where evening variety shows are on offer complete with music, interactive games, and other entertainment.
For our little guest every tuesday Pizza Party and every Thursday Nutella Party with music and a lot of games
Saturday evening: a briefing of the weekly itinerary
SUMMER SEASON
July and August
Unattended mini-club
open from 15.30 to 19.00


Medium-easy difficulty excursions will be organized by the Hotel to help you discover our beautiful area.
Offers and last minute packages