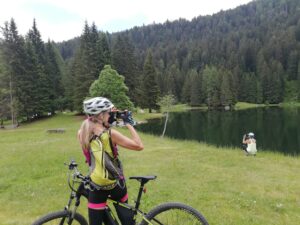 SAFETY AND OPEN SPACES
Find out why you can book without worries
Everything is ready for the most beautiful and safe outdoor holiday in the nature of Passo del Tonale!
We are pleased to inform you that we have taken all the health and safety measures requested by the competent authority in order to guarantee total security to our guests and staff.
Hygiene and safety measures: continuous cleaning and sanitizing of all areas, rooms, halls and meeting points
Deep and carefull disinfection of all surfaces that you can possibly touch (door handles, lifts, welcome desks, etc… ) several times a day
Protection devices for all our staff
Hand sanitizer located in different areas
Staff highly trained in security procedures
Streamlining measures for check-in and check-out
Personal protection devices available for guests on request
Restaurant: the arrangement of the tables guarantees the required interpersonal distance
When you use the buffets, we remind you to wear a mask and disinfect your hands
Wellness Center: access to the hotel's SPA with a limited number​
We are happy to welcome you: Your Wellness is our main task!
Offers and last minute packages