Booking on line
Check availability and book your holiday at Tonale
Swimming pools
Hotel with swimming pool at Passo del Tonale, Trentino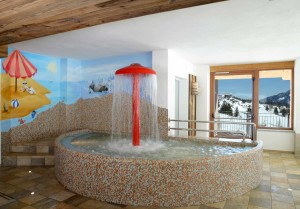 Are you looking for a hotel with an indoor pool in Trentino? Look no further than the Hotel Gardenia located at Passo del Tonale!
Picture doing a few strokes or just bathing in the pool at the end of a day spent in the crisp Winter mountain air or the cooler Summer climate: your holiday is that much better when you can schedule a range of indoor and outdoor activities for your day without having to step foot outside the hotel.
The hotel has just completed construction on a brand new indoor swimming pool, divided into two "ponds", one reserved for adults and one for children. This division has been designed specifically to ensure that one can swim safely or have a poolside chat without being splashed, while others are at liberty to wallow around, play, and splash safely in the adjacent "pond" without disturbing anyone.
A jacuzzi is located adjacent to the swimming pool, and provides guests with the ideal spot to unwind, recover from the day's stress, and prepare for a good night's sleep. The jacuzzi has many benefits, all due to the compression and decompression exercised on the body from bubbles emerging from a series of underwater nozzles. This pleasant massage of water and air stimulates blood and lymphatic circulation, relaxes muscles, smoothens and stretches the skin and is widely used to combat cellulite.
The recently modernised hotel, located in Passo del Tonale, strives to offer guests an all-round holiday experience in which they can take advantage of the following activities in the magnificent Trentino mountain pass: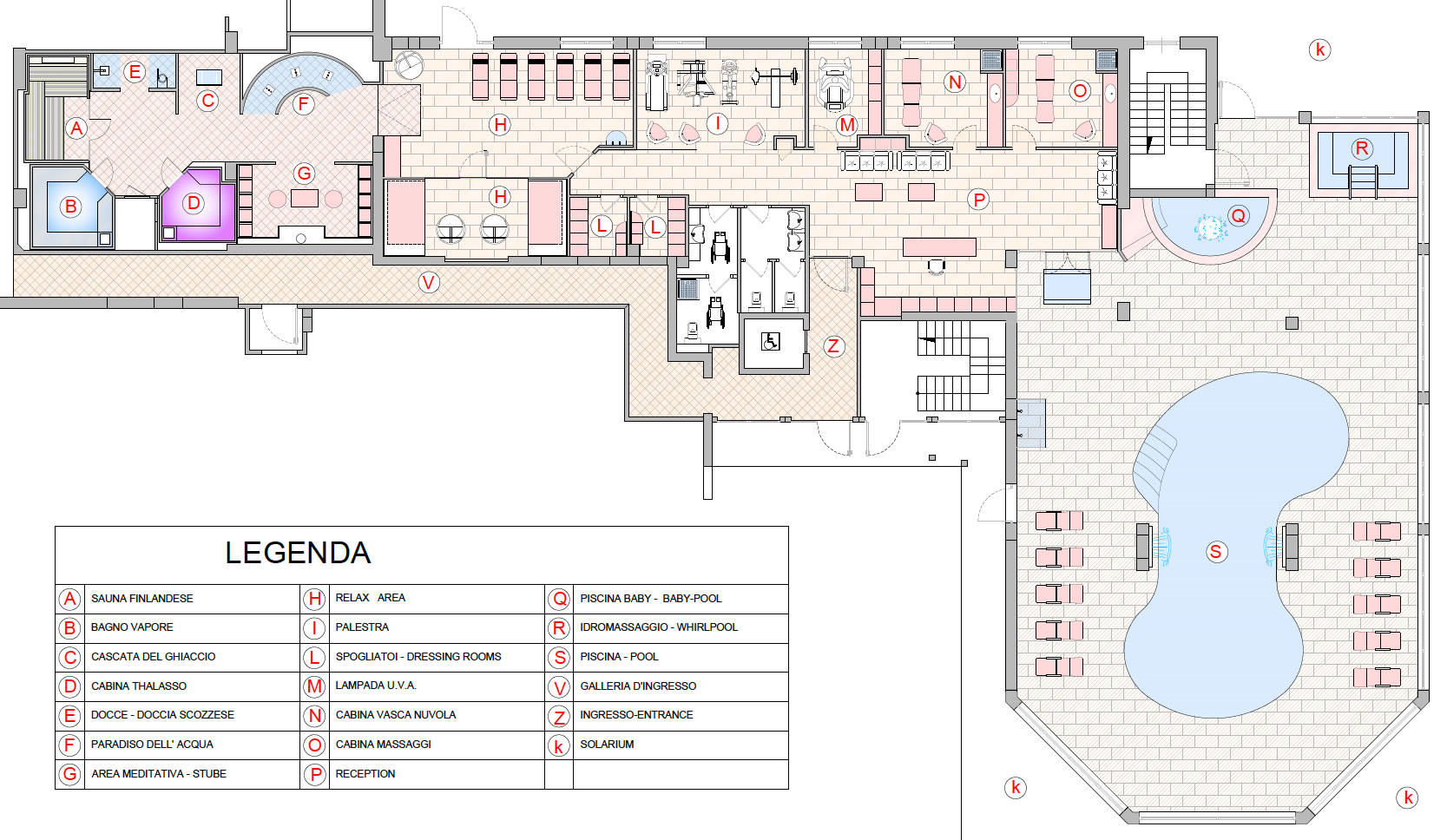 Offers and last minute packages