Booking on line
Check availability and book your holiday at Tonale
Services and FAQ
Our services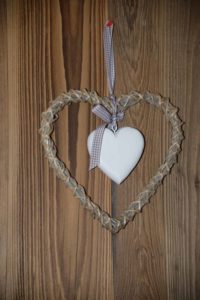 Rooms: available in either carpeted or natural wooden flooring. Bathroom equipped with courtesy toiletries and a hairdryer. Both the room and bathroom are equipped with automated heating. The room also includes a safe.
Internet: free wireless internet is available throughout the hotel and rooms.
Children's entertainment: suitable for small children including a variety of games for older children ( in the Winter months )
Baby-sitting service on request: according to your needs (charged)
Parking garage on request: free for guests staying in Suites.
Ski storage: heated for the storage of skis, boots, and snowboards. Heating equipment – boot dryer
Bicycle storage: covered and protected.
Disabled access
Useful services:

Fax service
Wake-up call
Room service
Credit cards accepted: Visa, Master Card, Postepay, Bancomat, cash (no cheques accepted).
Private ski shuttle (at a charge in Winter months)
Packed lunch
In-hotel ski instructor

FREQUENTLY ASKED QUESTIONS – FAQs
What time can you check in and out?
Check in from 2pm onwards, check out by 10am.
Is there a shuttle service?
Yes, and the service is free to and from ski lifts with flexible times (in winter).
Can we settle the bill upon arrival?
Yes, of course.
What languages are spoken at the reception?
We speak Italian, English, and German.
How many floors are there in the building? Is there an elevator?
There are 5 floors and the hotel is of course equipped with an elevator.
Are there rooms for quiet, private, romantic lodging?
Yes, we offer Suites, Junior Suites, or Superior Suites upon request.
How far away are the ski lifts and the town centre?
300 metres away.
Do the rooms have a balconies?
Some rooms do have balconies, but others do not. Upon request
Do you have non-smoking rooms?
All rooms are non-smoking.
Do the rooms have a TV? Are there international channels (Satellite or Cable)?
Yes, there is satellite television in all rooms.
Is there a telephone with a direct line in the rooms?
Yes, there are direct line telephones.
Is there an internet\e-mail point on the property?
Yes, there is a small internet nook at the bar.
Is there a swimming pool? At what times is it open?
Yes, in the winter it is open from 10:30 to 12:00 and from 14:30 to 19:00.
Yes, in the summer is open  from 15:30 to 19:00.
Is there parking or a garage available?
Yes, both are available but the garage is only on request and at a charge.
What is the closest airport?
The closest airports are Orio al Serio (BG) 127km away and Verona Valerio Catullo 177km away.
Do you provide a shuttle service to/from the airport?
No, we do not provide this service, however, there are transfers via the Fly Ski Shuttle.
Where is the nearest bus stop?
The public bus stop is 50m away.
What is the nearest station?
The nearest bus stations are in Mezzana (21 km from the pass) and in Edolo (30 km from the pass).
Do you allow pets?
No, unless pre-authorised at the time of booking (8€ daily), only for standard room
Is there a restaurant on the property?
Yes.
Can I connect my own modem to use the internet from my room?
No, this is not possible.
Offers and last minute packages