Ski and snowboard School
The best Ski Teacher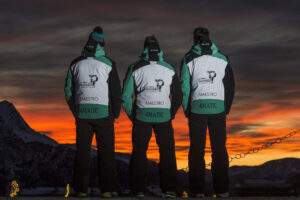 SCUOLA ITALIANA SCI & SNOWBOARD TONALE PRESENA
Via Nazionale 3/c – Passo Tonale
Phone:  0039 364.903991
info@scuolasci-tonalepresena.
www.scuolasci-tonalepresena.it
Experience and professionalism! Our qualified instructors will teach you everything you need to know about ski-ing and snowboard, satisfying the requirements of adults and children alike. Private lessons or group courses and also for children snowboard, competitive ski-ing, freestyle and free ride.
At the guests' disposal also the nephew Paolo and Daniele,  new ski instructors, who will be able to help you improve your skiing knowledge.
Ski instructors will be present at the Hotel on Saturday evening,
you will be able to book your skiing course directly in Hotel and choose between ski lessons, snowboard, tele Mark, free-ride e freestyle,
private – collective.
WEEKS IN PROMOTION
DISCOUNT OF 15% ON THE PRICE LIST – COLLECTIVE COURSES-
2 hours per day for 6 days children – 2 hours a day for 5 days adults
from 9 am to 11.00 am or from 11.00 am to 1.00 pm
from 08-01-2022 to 22-01-2022
from 29-01-2022 to 26-02-2022
from 05-03-2022 to 12-03-2022
from 19-03-2022 to 02-04-2022
Request us the CODE take advantageof this promotion, do online your reservation.
Promotional offer with 15% discount is valid only if made at least 3 days before arrival in the Location, according to the methods indicated by the Ski School.
You can make your reservation directly to the site
in the area  BOOKING
Offers and last minute packages