Booking on line
Check availability and book your holiday at Tonale
Useful info about our Spa
Here is what you should and may like to know!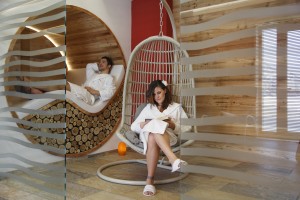 MANDATORY USE OF SWIMMING CAP:
We ask that guests always wear a swimming cap in the pool and jacuzzi.
RENTAL EQUIPMENT FOR THE POOL:
Bathrobe for 10 euro per week\towel for 2 euro per day or feel free to use your own, however, room towels may not be used.
SPA USE:
In sauna areas the use of swimwear is optional, but in order to be respectful to other guests, we ask that you remain covered by your towel at all times.
AGE RESTRICTIONS
Entrance to the spa is not permitted for children and teenagers below the age of 18 years.
DAMAGE TO PERSONAL OBJECTS:
Our spa accepts no responsibility for personal items and valuables lost or damaged during the stay at the spa.
SPA ETIQUETTE:
Our spa ambience is quiet and relaxing. Please respect the privacy and serenity of the guests by avoiding the use of cell phones and laptops. It is of course forbidden to smoke in the entire area.
MEDICAL PROVISIONS
Please inform us if you suffer from any medical conditions, allergies, or health problems that could create discomfort during the treatment you want to make use of at our facility.
UPON SPA ARRIVAL:
We recommend that you present yourself at the spa reception at least 10 minutes before your booked treatment. In the case that you are late, it will not be possible to extend the duration of your treatment.
CANCELLATION:
Any cancellation or rescheduling of treatments must be made 24 hours in advance. Otherwise a charge of 50% of the scheduled treatment will still be made. A cancellation up to 10 hours prior to the treatment will result in a 100% charge.
PREGNANCY
We offer special treatments for expectant mothers. Please consult with our staff and we will be happy to help you choose the most suitable pre or post natal treatment.
Offers and last minute packages